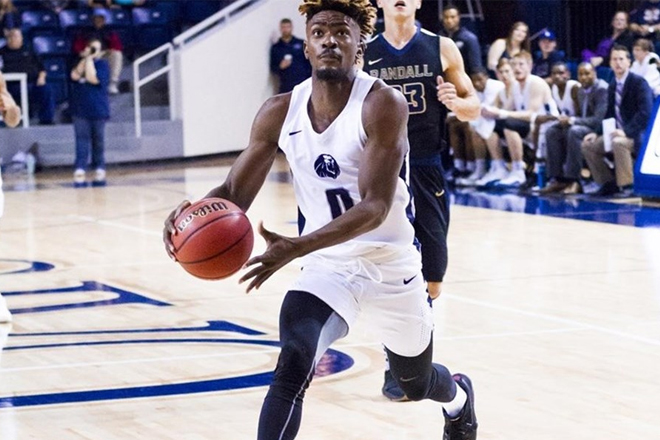 (Dec. 12) -- Much like last week, there was no movement at the top end of the NABC/Division II rankings as the top seven teams held onto their spots and only one new squad made its way into the rankings as the calendar nears the middle of December – and some good matchups prior to the NCAA winter break.

Northwest Missouri State won twice last week to retain the No. 1 spot for the fourth straight week, followed by Queens (N.C.), Bellarmine and Lincoln Memorial. Ferris State, who has won a national-high 12 games this year, stayed at No. 5, followed by Colorado School of Mines and West Liberty in the next two positions.

The first change comes at No. 8 as the result of losses by West Texas A&M and Wheeling Jesuit last week, as Christian Brothers moved up two spots to eighth and Barry did likewise to No. 9. UT-Permian Basin, who handed West Texas A&M its loss last week, took the No. 10 spot as the result of that win.

Arkansas-Fort Smith begins the second 10 followed by West Texas A&M, then Northern State rose three spots to 13th ahead of Wheeling Jesuit, who fell at Fairmont State during the week. Fort Lewis remained intact at No. 15 after posting a pair of victories during last week's play.

The next four spots went to teams that all moved up in the poll, beginning with Western Oregon's three-position rise to 16th. Virginia State moved up four to No. 17, while Lake Superior State made a six-spot advance to 18th ahead of Valdosta State, who moved from 22nd to 19th this week.

Le Moyne fell eight spots to 20th, while the next two in the rankings went to West Florida and Texas A&M-Commerce – two schools whose football teams will face off for the NCAA Division II national title this Saturday – with their 9-0 records.

Texas A&M-Kingsville, Dallas Baptist and Southern New Hampshire round out this week's top 25.

Twelve of the 15 remaining undefeated teams in the nation (through Sunday) are among the top 25 and the three that are not – Francis Marion, Morehouse and West Chester – all received votes.

The schedule leading up to the NCAA winter break that begins Dec. 20 is highlighted by a Dec. 19 matchup and rematch of last year's national semifinal between top-ranked Northwest Missouri State and Lincoln Memorial. In addition, No. 5 Ferris State plays at No. 18 Lake Superior State Saturday and No. 20 Le Moyne plays at No. 3 Bellarmine on Monday.