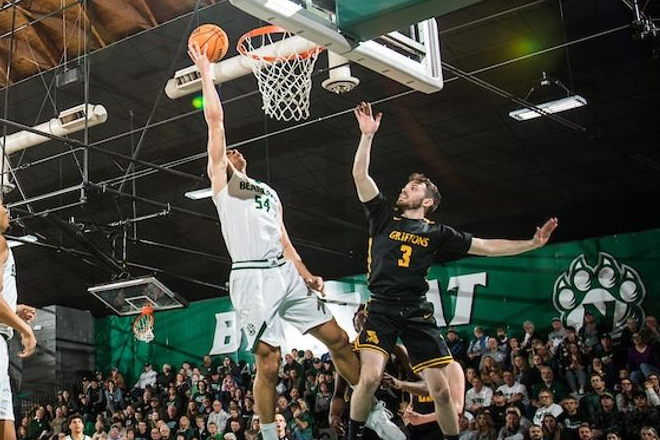 (Sept. 12) -- Northwest Missouri State won its first NCAA Division II men's basketball championship last March and according to Street & Smith's, is the pre-season favorite to win it again in the upcoming 2017-18 season.

NCAA Division II announces 2017-18 ESPN3 Showcase schedule

Led by All-America guard Justin Pitts, the most outstanding player at the Elite Eight, the Bearcats will look to become the first team since Cal State Bakersfield in 1994 to win back-to-back titles. But to do so, Northwest will face some stiff competition along the way, with three NCAA Tournament teams in the non-conference slate -- including a December matchup with Lincoln Memorial -- and its Mid-America Intercollegiate Athletics Association schedule.

2017-18 Street & Smith's Pre-Season Top 10 and All-America Teams

Queens (N.C.) was second in Street & Smith's pre-season rankings, while Indiana (Pa.), Bellarmine and Barry took the next three spots. Lincoln Memorial was picked sixth, while UT-Permian Basin, California Baptist, Ferris State and Chico State round out the top 10.

Northwest, Lincoln Memorial, Bellarmine and Chico State were all part of last year's Elite Eight in Sioux Falls, S.D., the same site as the 2018 Elite Eight in March.